Drop Kerb Installation
Assisting you every step of the way to properly apply to your local Council for a drop kerb.
CALL 01793 277257
Drop Kerb Specialists Across Swindon and Wiltshire
A dropped crossing – also known as vehicle access or a dropped kerb – is a necessary measure to prevent damage to your vehicle as well as the pavement.
Here at Brunel driveways, we will be able to assist you every step of the way to properly apply to your local Council for a drop kerb.
Get in touch with our friendly team of experts at your earliest convenience if you are looking for an effective drop kerb solution. We will advise you on the correct method for contacting your local Council to schedule a property inspection.
Once the Council approves your request, let the Brunel driveways team know and we will take it from there. Our Street works approved company is fully accredited to drop kerbs on your behalf and we have many years of experience with work of this nature.
Because of our extended experience with these types of undertakings, you can sit back and relax – our team members will be able to speak to the Council on your behalf, fill out all the necessary paperwork and commence with the work as soon as possible.
We offer you a complete drop kerb and tarmac driveway/footpath installation service. Our professional staff will arrange a free quotation that is tailored to your needs. We offer support with drop kerb applications.
Every job is fully insured, Brunel Driveways are street works approved. Our customer base is expanding in both domestic and commercial contracts.
Installation of dropped kerbs improves property access. Level access is easier on vehicles or caravans to be stored on the driveway, with less chance of damage caused by scrapes and bumps. Ease of access is also attractive to anyone looking to purchase a property. Dropped kerbs mean you can install a driveway to your home which counts towards savings on car insurance while increasing your property value by up to 10%.
You need to have planning permission if you live on a classified road. The easiest way to find out is to send an email to your local planning permission office with your address and they will respond telling you whether it is needed or not. 
How do I know who can drop a kerb legally?
It is actually a criminal offence to allow anybody without the correct training and accreditation qualification to carry out work on a pavement or road.
How do I apply to have a dropped kerb?
An application must be made to your local council first. Once granted you can also apply for permission from Swindon Council.
How long does the process take?
From application to completion the approximate timescale is 6 weeks however, this can vary depending on the application process times and our current workload.
Why do I need a dropped kerb?
If you require vehicle access onto your driveway you need to have a drop kerb. It is an offence to drive a vehicle over a footpath that is owned by Highways without having a designated vehicle crossing.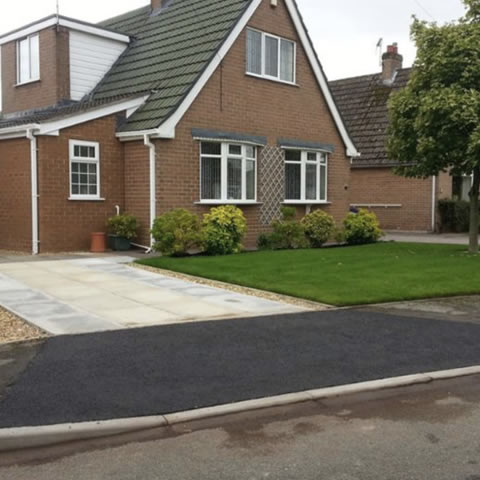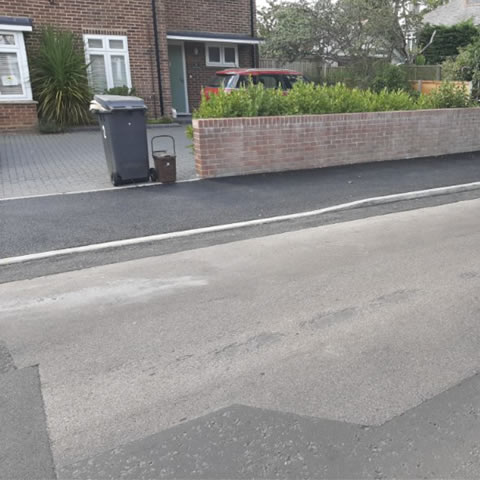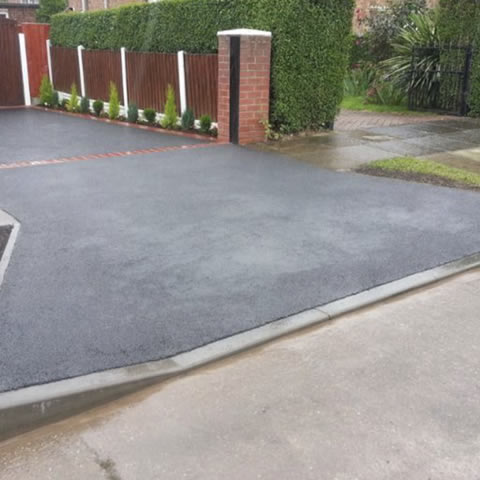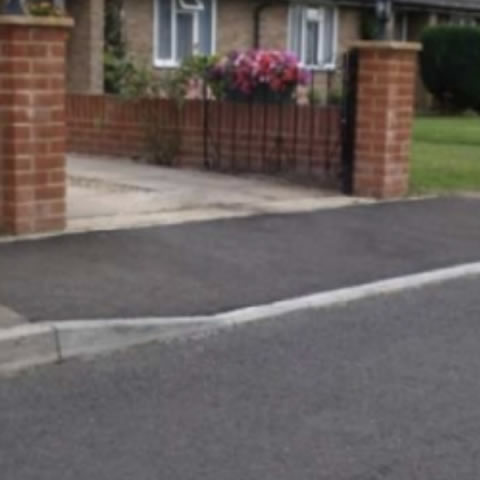 We complete all of our projects to a high standard, always providing value for money, ready to bring your amazing projects to life.
We do not use gimmicks or salesmen, we simply provide excellent workmanship and customer service to all our customers.

We are proud of our work and offer a 5-year guarantee on driveways, patios, landscaping and many other services.
We cover a wide area around Swindon, Wiltshire. Including the areas of Cirencester, Chippenham, Marlborough, Hungerford, Oxford, Newbury and Reading.